se your National annual Free Day Parks pass to view Lava flows at Hawaii Volcanoes National Park Hawaii
Get Ready! US National Parks' Annual Free Days for 2023
Yay! The U.S. National Park Service has set five US National Parks' free days for 2023 when the entrance fees are waived at every US National Park in the country. The park system includes The District of Columbia and US territories. While there are at least 19 naming designations, these units are commonly referred to as "parks." Multiple parks may be managed together as an administrative unit within the National Park Service. (See more information about recent changes in the National Park System and park anniversaries.)That includes all 63 national parks and more than to 423 units (often referred to as parks), more than 150 related areas destinations in total!
On August 25, 1916, President Woodrow Wilson signed the "Organic Act," creating the National Park Service. This has been quite a gift to American citizens and anyone from anywhere visiting these incredible sites.
National Parks and crowds post Covid Pandemic
Since the Covid Pandemic, the Park System has become busier than ever, so you are encouraged to plan ahead to avoid inconveniences such as long lines, overcrowded sites, shortage of camping and lodging, etc. However, US National Parks' free days in 2023 might ease the pain if you experience any of these.
Mark your calendar as the remaining free days for 2023 are:
Visit this website to help plan your visit.
If you can't visit on one of these days, below is information about park passes that you would be able to use throughout the year and often beyond.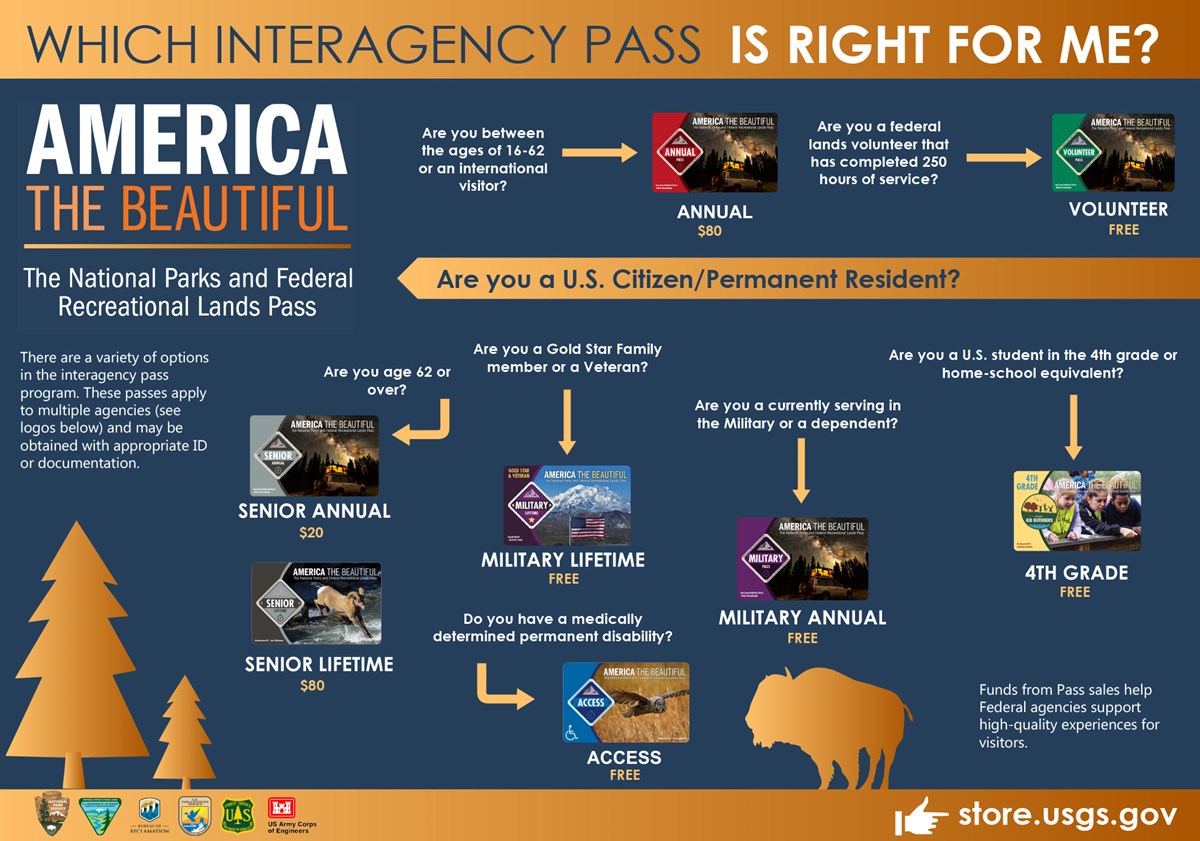 These are your parks, so be sure to use and enjoy them responsibly. While you might be able to take advantage of US National Parks' free days in 2023, if you pay an entrance fee or not, it covers entrance, exploring, and viewing the park, park headquarters, visitor centers, etc. It does not include other activities that might be offered at a cost, such as camping, boating, etc.
On a further note…
Not all parks charge an entrance fee, and they range in price, so if you have your heart set on one in particular or if you just want to explore, here is a list of entrance fee prices for all parks.  Check out the link